Are you considering running background checks on your new hires? Here's how KitchenSync can help:
KitchenSync has partnered with GoodHire.com to run employee screenings. There are three core options to choose from:
There are 3 levels of Background Checks offered at different price points.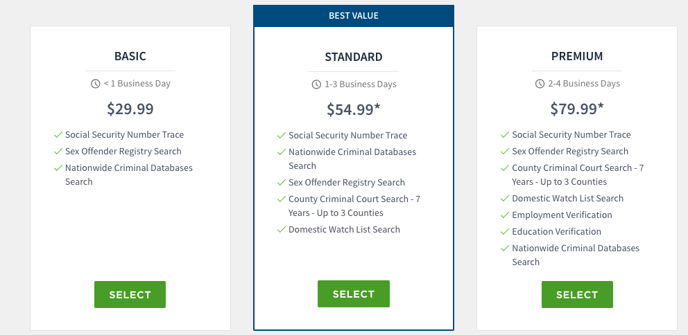 We recommend:
Basic level for hourly staff;
Standard level for Management positions; and
Premium level for Executive Management.
We charge a nominal admin fee of $10 on top of these costs. This is to cover our time spent setting up the check, keeping an eye on the progress, and reporting any negative results back to you.

What do you need to run a Background Check?
To get started, we just need:
the full legal name and email address of the candidate; and
Your selection of reporting level (Basic, Standard, or Premium).
What is the turnaround time on getting the results?
Goodhire takes 1-4 business days to return results, depending on the level of search selected. Deeper search levels take longer, and the results can also be delayed if negative information turns up because additional investigation is then required.
How do I order a background check?
If you would like to move forward with a background check, contact our Human Resources department at hr@kitchensync.us or call us at 424.248.9289.
What else do I need to know?
Background checks can be very useful, but they're not always necessary and utilizing them can be a liability if you're uninformed. The use of background checks is an area ripe for possible discrimination claims, so if you choose to move forward with one, make sure your decision is based on objective and fair criteria. If you need advice on what counts as objective and fair, our HR experts are here to help.