If we helped you recruit a new employee and you want to officially get them onboarded, you can use teams.kitchensync.us to make this happen.
1. Navigate to teams.kitchensync.us and log in.
2. On the top menu bar, choose "Applications," then "All Active" in the submenu. Use the search box to look for the person's name.

4. If you see a "Hire" button, click it. If you don't see that button, use "Edit" instead. You may have to right click the three dots to see the "Edit" option.

OR

5. Fill in the "Offer Details" section and the "Onboarding Details" section with the requested information.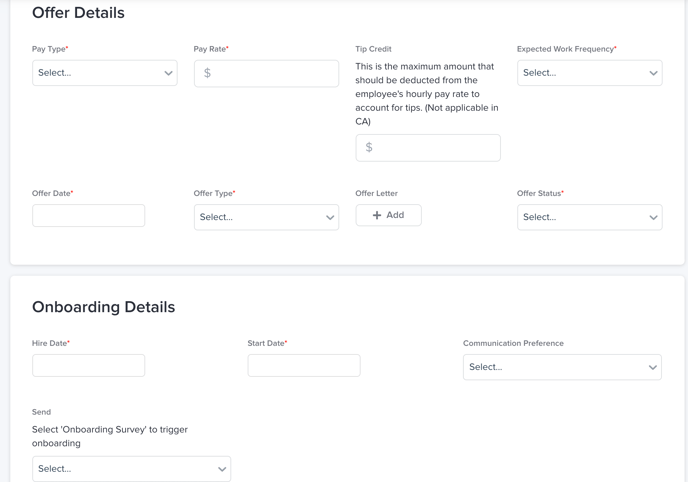 6. Make sure to select "Onboarding Survey" to trigger the questionnaire link that will go to the new hire.
7. Save your changes by clicking "Save" at the top right corner of the screen.
That's it. Your employee should receive a welcome text or email within a few minutes prompting them to get started with their self-onboarding process.